RESPONSIBILITY
To improves our customer life, community and the world we all share.
Food Safety and Quality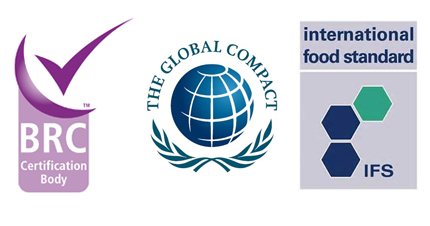 Case Study - Gavottes
Wisdom Plus Resources Limited carries over 30 brands and each brand has followed its country's Food & Safety regulation. The high standard of European Union and/or United States FDA guarantee each batch of food products are monitor closely and implement inspection in a timely manner.
Our own import & export team are well trained who manages compliance, development, monitoring and reporting of the product performance.
Gavottes factory locates in Brittany, France where it has been certified by IFS Food Standard (International Food Standard) and/or BRC (British Retail Consortium Global Standards for Food Safety), HACCP (Hazard Analysis and Critical Control Points), ISO HACCP, ISO 9001:2000 and LAWCRED standards.
Besides the plant certifications, Gavottes also granted with United Nations Global Compact on human right; and planet protection involvement.
In 2013, Gavottes products have evaluated at Grade A by BRC; and at higher level of score 97.27% by IFS Food in 2012.