BRANDS
Gurantee to introduce the best brands, deliver the best quality of products to your hand.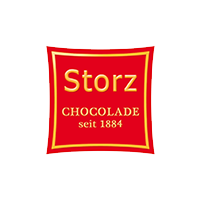 STORZ
A chocolate producer founded in 1884, Germany. It specialized in smaller solid chocolate and praline products.
Country Origin: Germany
BACKGROUND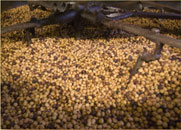 The company Chr. Storz has been registered on 10th May 1884 with the commercial registry by the local court in Tuttlingen. Founder and owner of the company was confectioner Christian Storz. A confectionary shop in Möhringer Straße 11 in Tuttlingen became the start of the production. At first the products included gingerbread, macaroons, biscuits, sponge cake and fruitcake.

Already before 1900, chocolate mass has been purchased to produce the first chocolate bars which were manually wrapped in colorful labels. Around the turn of the century the motif of the fearsome Santa Claus emerged which shows how much the design has changed within 100 years. The "angel girls" who appeared around the same time, the seemingly nostalgic "Krachnuss" (crunchy nut) chocolate with the squirrel or the seemingly classy bars like almond milk nut, bitter cream and cream remained unforgettable.
The main seasonal highlights are Christmas and Easter; occasions like Valentine's Day, Mother's Day, first day of school and Halloween. The all year round popular theme chocolate also include party, garden, jungle, farm and many more.