BRANDS
Gurantee to introduce the best brands, deliver the best quality of products to your hand.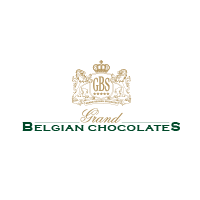 GRAND BELGIAN SPECIALITIES
Great Belgium chocolate with very attractive gift wrap, a perfect gift with excellent quality.

Country Origin: Belgium
BACKGROUND
Chocolate connisseurs from around the world know that it comes to chocolate, quality and variety reign supreme. With this in mind we have gathered the most skilled and most passionate chocolatierd in Belgium to craft a range of assorted chocolaes for you. Each chocolatier brings their individual skill and passion to present a collection of exquisite master pieces.
Only with the skilled hands of Belgian Chocolatier could come a truffle as exquisite as the one that Grand Belgian Specialties can offer. Luxuriously soft, mouth-watering layered and delightfully dipped, GBS truffles carry the hallmark flavours of Belgium, defining what it means to come from the chocolate capital of the world.